Josè Maria Sicilia
March 20th – April 19th 2002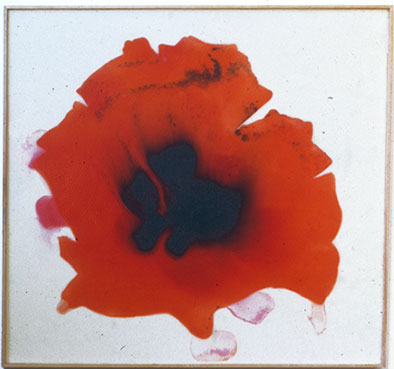 J. M. Sicilia,
Fiore
, 2001
For his first solo exhibition at Valentina Moncada, Josè Maria Sicilia presents 3 huge squared canvas and six smaller works on paper representing an explosion of colorful flowers. He spreads liquid wax on conventional canvas adding pigments of color powder. Blowing and carving with his own fingers, he lets the material slipping away creating images of giant flowers. This explosion of flame-red invites to a mystic contemplation of the images.
The works on paper represent flowers too. The artist presses directly on rice paper one or more red cyclamens. The traces appear as ever-expanding shapes and forms.