Uberto Gasche
Zenana
October 6th – November 4th 2004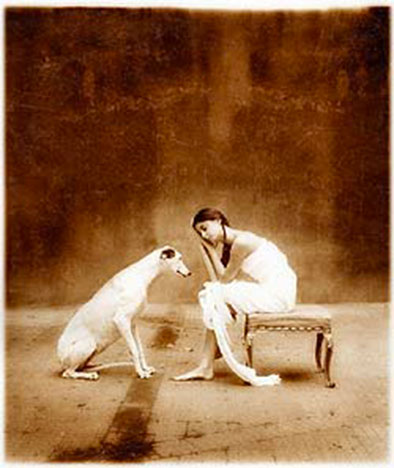 U. Gasche,
Maria Cristina e Tia
, 2003
The exhibition presents a selection of twenty photos by Uberto Gasche. One of the main characteristics of his research on photography is the revival of rarefied atmospheres of our existence, spread all around us. The signs of the time are represented into his shots by the things belonged to him, or by the nature or by beautiful women, as they were personal dejà-vu.
An almost dreamlike lyricism envelops the magic creatures of Zenana, a return to the origins lost in the beginnings of the consciousness. His photos, characterized by an extraordinary aesthetic quality, are result of Gasche's devoted study on old faded images: the selection of poses and the constant use of sepia color, with the help of a support material voluntarily looked older, give to the photographs the same effect of time-expired. The artist lives and works in Villa Savoia in Rome, a magic out-of-the-world place, inherited from his family, where he usually sets great part of his works after accurate study and research on photography on its origins.