ART THRILLER
January 21st – March 17th 2004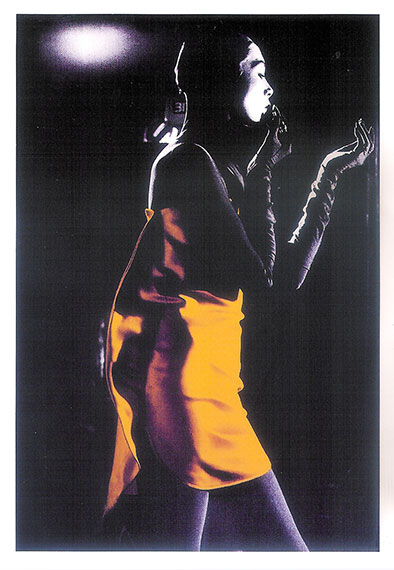 R. Doisneau,
Pas folle la guêpe
, 1987
Jean Paul Najar – Fashion
Robert Doisneau – Photography

In occasion of Rome Fashion Week, the exhibition presents the eclectic and individualistic creations of the Colombian fashion stylist Jean Paul Najar in a series of photos by the great French photographer Robert Doisneau and of other artists. Through his creations the stylist Jean Paul Najar exalts the image of a testy, determined and modern woman. These are sculptural creations that seem to assume great variations of shapes and signs: his dresses are multiple of circles, squares and rectangles. The geometric shapes, once worn, become soft, plastic and almost draped structures. "It is the body that shapes the dress" - Najar specifies.
The photos displayed on the wall show the creations of Jean Paul Najar read through the extraordinary eye of Robert Doisneau, one of the greatest Masters of photography. Fascinated by the sculptural dresses of the Colombian stylist, Doisneau wanted to draw inspiration from them for this series of images. Even other artists portrayed J.P. Najar's creations: some works of Francis Giacobetti, Erica Lenhart, Virginia Liberatore, Michel Momy, Spooner (photographs) and Marcellino Truong (illustrations) are exhibited in this occasion at the gallery. The exhibition offers a personal and modern vision on femininity and it contributes to show the subtle links between fashion and contemporary visual arts. Another separate section of the exhibition presents, in association with Doisneau Archive, an exclusive series of photos shot in Paris between 1940s and 1950s by the great French Master. The photos show Paris's glimpses and women's portraits.