NICO IN ROME 1958-1960
PRE POP with Johnny Moncada and Federico Fellini
Istituto Italiano di Cultura a Londra
14 September - 31 October 2015

art-video curated by Valentina Moncada and Maria Chiara Salmeri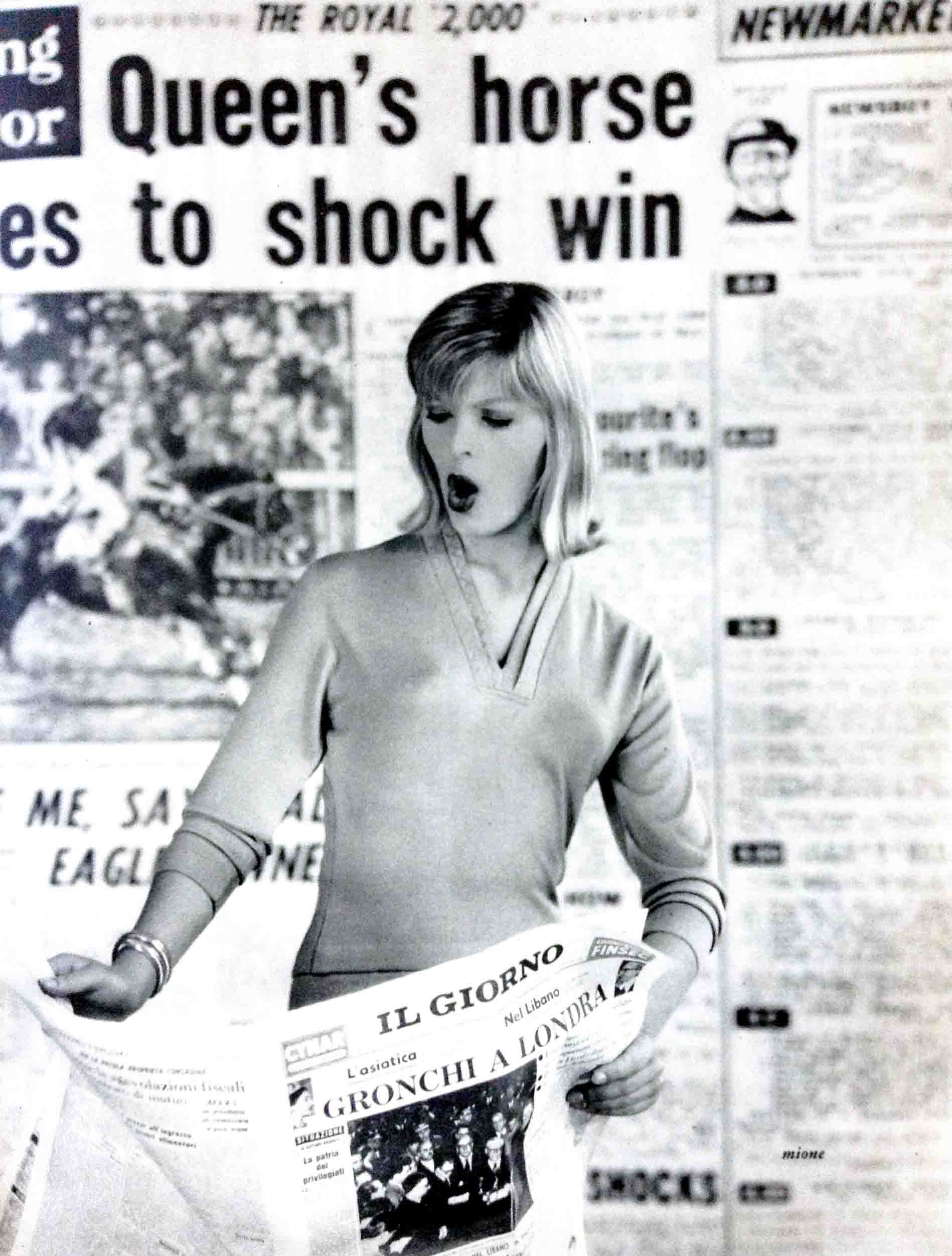 Nico, photo by Johnny Moncada, 1958
The Italian Cultural Institute celebrates the Tate Modern's major exhibition The World Goes Pop with a homage to the cultural icons of the time in Italy, from artist Sergio Lombardo (one of the Italian artists featured in the Tate's exhibition, alongside Mario Schifano and Italian-Brazilian Anna Maria Maiolino), to model Nico with fashion photographer Johnny Moncada. One night three events:

Talk: The Pop Years in Italy. Sergio Lombardo, Flavia Frigeri (co-curator of the Tate's exhibition) and Walter Guadagnini (photographer and curator of the Pop Art! exhibition at the Scuderie del Quirinale in Rome in 2007) in conversation.
Exhibition: Gesti Tipici. On display at the Institute, eight of Lombardo's famous enamels on paper portraying well-known people of the day including McNamara, De Gaulle, Kennedy, Rockefeller and Khrushchev.
Screening: Nico in Rome 1958 – 1960. Pre POP with Johnny Moncada and Federico Fellini. Video curated by Valentina Moncada and Maria Chiara Salmeri with previously unseen material from the Archivio Johnny Moncada. Christa Päffgen, alias Nico, was photographed extensively by Moncada during her Roman years, in the late50s. She even secured a cameo in La Dolce Vita by Federico Fellini, friend and neighbour of the photographer, prior to moving to New York, meeting Andy Warhol and joining the Velvet Underground.




Istituto Italiano di Cultura a Londra
39 Belgrave Square, London SW1X 8NX.