Lee Miller
January 16th – March 14th 2003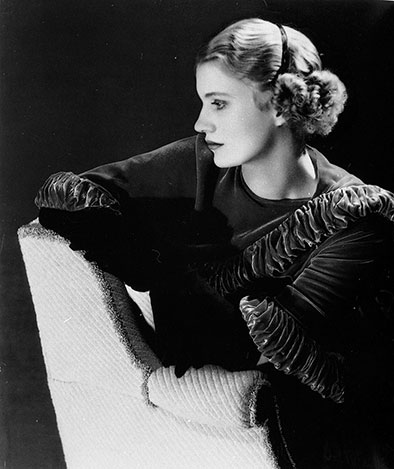 L. Miller,
Autoritratto
, 1932
It is the first solo exhibition in Italy of Lee Miller, one of the most fascinating and most representative photographers of the XXth century. The exhibition gathers more then thirty images resuming over twenty years of her work and focusing the attention especially on her surrealist works and on her portraits of artists and main characters of Paris cultural scene. Lee Miller had contacts with painters, sculptors, writers, musicians, stylists and other important characters. Her best photos are quick and intense shots of artists such as Pablo Picasso, Max Ernst, Henry Moore, Marlene Dietrich, Fred Astaire. In her over forty years career, Lee Miller never lost her surrealist perspective, looking to the world instinctively with a painter's eyes.
With her proper taste for combination of often-unsuitable realities, only seemingly distant and incompatible, Miller demolished the common felling of seeing, generating "shifting of meaning" called Déplacements. This way she creates an unexpected vision in contrast with many of our certainties, amplifying potential meanings. Lee Miller, as artist, photojournalist, pupil and partner of Man Ray, enlightened with her camera the darkest agonizing episodes of the XXth Century history and she portrayed some of the greatest artists and geniuses of her time.

In association with: Olivares Edition, The Lee Miller Archive and the Berlin gallery "Art+Interior".