Priscilla Rattazzi
Goodbye Roma
November 10th 2004 – January 10th 2005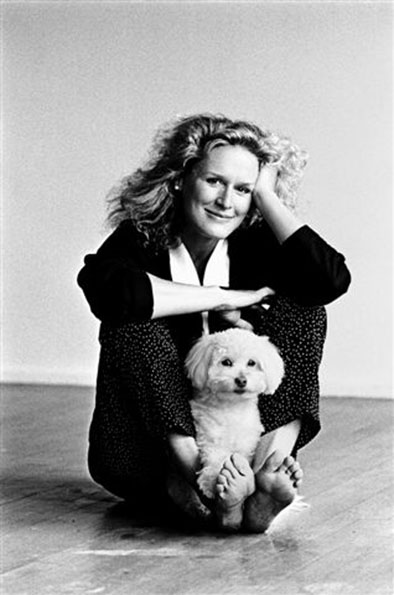 P. Rattazzi,
Glenn Close con Gaby
,
1988
It is the first solo exhibition in Italy of Priscilla Rattazzi, an italian photographer living in New York.
Priscilla Rattazzi in this occasion made a very personal choice expressing her strong inescapable link to art, family and nature. At the same time she expresses her sense of identity with both the worlds she deeply belongs to: Italy and US. This retrospective collects thirty black and white photos shot in Italy and US, maybe the most intimate, personal and expressive ever realized by Priscilla Rattazzi in the course of her career. There are many portraits of famous Italian and American characters of the cinema's and culture's world – for example Glenn Close, Willem Dafoe and Chris North or the Italian intellectual Alberto Moravia, posing with his books and his dog.
These portraits can denote a rare psychological sensibility in catching the expressions of the characters, in all cases personally related to the artist. The same sensibility is evident in some other photos where she fixed the beloved landscape of Long Island's East End during the following of the seasons. All the shots are pervaded by a romantic atmosphere, also thanks to the special printing technique called 'Iris' that she used for these images extracted and scanned by 35 mm negatives and then inkjet printed on watercolor paper.