Mario Giacomelli

Unseen Photos

November 22nd 2006 – Jenuary 30th 2007

Curated by Enzo Cucchi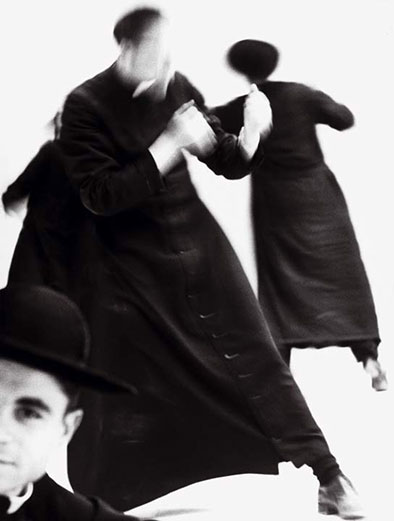 M. Giacomelli,
Untitled
, 1960 – 90.
The exhibition presents a selection of hundred unpublished photos of Mario Giacomelli, a very important Italian photographer (Senigallia 1925-2000). The shots are all authentic and printed between 1960s and 1990s, selected by the Italian artist Enzo Cucchi for this special occasion.
The subjects are the most preferred and explored by the photographer in the course of his career: portraits, nudes, landscapes, everyday life scenes, self-portraits and double exposures shots. These unseen photos surprise for the Giacomelli's unequalled poetic sensitivity, able to arouse immediate and deep emotions. The exhibition is part of an International project that includes many prestigious spaces worldwide as a result of the deep respect between the two artists and of their long fellowship, giving them always-new suggestions. They both have a vision of art that is evocative, poetic and at the same time playful, because it derives from their origins.

The exhibition is realized in association with Photology, Milan.
Catalogue: Mario Giacomelli, Cose mai viste, Fotology 2006.